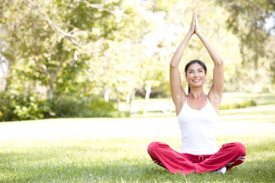 If your New Year's health goals include improving flexibility and building strength, then you'll want to join one of our yoga classes, which will be held every Wednesday in January from 6-6:50 p.m. at Mills Chiropractic & Wellness Center.  All ages, genders, and abilities are welcome. The cost is just $15 a class or a special introductory rate of only $50 for all five classes. Payment goes to the instructor. If you have a yoga mat, please bring it to class, but if you don't have one, our instructor has extras.
Some Health Benefits of Yoga
There is an array of incredible health perks associated with doing yoga:
Helps maintain joint health
Prevents back pain
Reduces stress
Eases asthma
Promotes better sleep
Meet Our Instructor
Rebecca Berciunas is the certified instructor and is a movement specialist who pairs yoga with functional fitness. She has been practicing yoga since 1997 and received a NASM certification as a personal trainer in 2013. Rebecca is also certified in Broga™, Barefoot Training, YogaFit™, Pelvicore and more! She also instructs privately in her Olathe home studio where she focuses on customizing programs that meet individual client needs.
Her integrative style helps clients build a strong base. Rebecca also enjoys educating clients to use essential oils, massage, and mindfulness practices to improve overall health. She believes that healing and wellness are accessible for all, and her passion is to help each person get on their right path to lifelong wellness.
Take That Next Step to Improved Health
If you would like to register for the classes or have any questions, please email Brenda at info@millswellness.com or Katie at cs@millswellness.com. For more information, check out Rebecca's Facebook page.
In addition to yoga, natural and effective chiropractic care can help you to enjoy better flexibility, function and overall health!