Chiropractic Care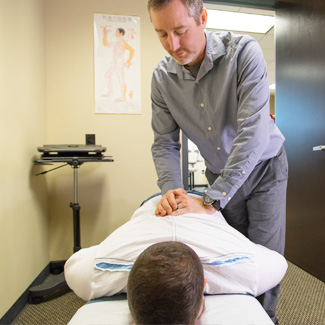 Chiropractic care is a non-invasive, drug-free approach to optimized health and vitality. Through the removal of nerve interference, we have the ability to boost the body's innate ability to heal itself; this self-healing results in the elimination of pain and the reinstatement of optimal joint motion.
Mills Chiropractic & Wellness Center invites you to live a better and richer life through this remarkable health care system.
Benefits of Chiropractic Care
We use both manual and instrument-assisted techniques in our practice to provide our patients with a "good fit" when it comes to their adjusting needs. Our adjustments are gentle, and many of our techniques require no twisting or popping of the spine.
Some of the hidden benefits of consistent chiropractic care include better sleep, easier digestion, enhanced nervous system function, increased mobility and reduced pain and inflammation.
Our Techniques and Services
Our chiropractic care center offers a wide range of adjustment techniques and adjunctive services to help you feel your best. Here are some of our popular treatment options:
Activator Methods™
Acupuncture
Auto-immune treatment
ADD/ADHD protocols
Active Release Technique (ART®)
Cold laser
Functional medicine
Kinesio-tape
Logan Basic
Mechanical Motion Therapy
Nutrition
ProAdjustor
Rehabilitation
Thompson Drop-table
Wellness care
When we opened our practice over a decade ago, our very first patient was a 6-day old newborn. Our second patient was 96. We continue to lovingly care for the same age range today; we'd love to have you join our practice family, too. Contact us now; we can help!
CONTACT US »

Chiropractic Care | (913) 764-5900