Prenatal Chiropractic Care in Olathe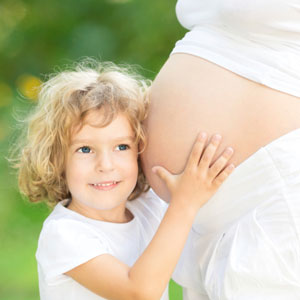 The field of obstetrics has determined that the correct positioning of the baby in-utero affects birth outcome. Proper womb positioning also decreases the potential for undue stress on the baby's developing spine.
Recent research additionally demonstrates that chiropractic care helps the pelvic floor to relax, ensuring an easier exit for the baby through the birth canal during the birth process itself.
Common Unwanted Symptoms of Pregnancy
Our moms-to-be come in for a variety of reasons. Some have heard of the benefits of chiropractic care from friends and want to optimize their wellness. Others are hurting and miserable, looking for relief from what should be a magical time.
Here are some of the unwanted symptoms that moms-to-be often deal with; chiropractic care can be of great assistance in these areas:
Back pain
Constipation
Fatigue
Heartburn
Round ligament pain
Sciatica
Tight pelvic muscles
Benefits of Prenatal Chiropractic
At Mills Chiropractic & Wellness Center, countless women have undergone gentle chiropractic care during their pregnancies and have enthusiastically endorsed its benefits. Our care is gentle and safe, and we often use instrument-based adjustment technology so that there's no twisting or popping of the spine. Our goal is to make sure that you're comfortable, relaxed and feeling good after each adjustment.
Most patients report that their chiropractic care helped them to enjoy their pregnancy and feel good. Other benefits included shorter labor times, lack of breech-birth positioning, and far less need for medical intervention during the birth process itself.
We welcome the opportunity to be your prenatal chiropractic specialist. It gives us great pleasure to make a contribution to a healthy, comfortable and rewarding pregnancy for those we serve. Our treatments are safe and gentle, and we encourage you to come in to see us! Contact us today for a convenient booking.

Pregnancy Chiropractic Care Olathe KS | (913) 764-5900